PPI helps you focus on your endgame by alleviating many of your administrative tasks
Running a business is a challenge in the best of circumstances. As an owner/operator, your plate of responsibilities is piled high… and you need to focus on building your business.
We counsel employers on issues ranging from hiring and firing to 401k and retirement benefits to tax compliance.  Plus, we are on top of the minutiae of state and federal tax laws, filing deadlines, employee record keeping, workers' compensation, and compliance.
Getting payroll right really matters to your employees and to the government
PPI assumes the responsibility and liability for payment of wages, and compliance with all regulations around reporting and payment of federal and state taxes.
The Internal Revenue Service recognizes PPI as the employer of record for all federal taxes, and PPI is the employer of record for all state and local taxes. Responsibilities include:
Payroll Preparation
One payroll check per employee with multiple billing among departments, if required
No minimum payroll requirements
Timely Tax Deposits: FICA:  Social Security and Medicare
FUI, Federal Unemployment Insurance
SUI: State Unemployment Insurance
DIS: State Disability
Filing of Quarterly Reports
Preparation & Distribution of Year End W-2
PPI will expertly guide you through the challenges of running a modern workplace
With a range of services that encompass all aspects of the employer-employee relationship, PPI offers tailored HR consulting and support:
Confidentiality Agreements
Employee Applications
Employee Search Assistance
Employment Agreements
Harassment Hotline
Vacation Guidelines
Workplace Policies
Performance Evaluation Guidelines
Employee Handbook
Supporting your employees goes beyond a pay check
PPI offers resources for keeping people healthy and for building a secure financial future with benefits plans that offer 401k, health and life insurance. PPI also maintains compliance for HIPAA, COBRA and ERISA on clients' behalf.
Dental
Medical
Vision
Basic Life
Supplemental Life
401k Plan
Credit Unions
Doctegrity Telemedicine
Legal Assistance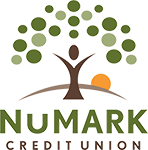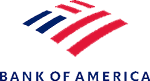 Compliance & Risk Management
PPI stays on top of federal and state employer regulations so you don't have to — saving you time and a lot of headaches
PPI minimizes risk to your company by providing:
I-9 and E-Verify Documentation & Filing
Workers' Compensation
Workplace Safety Review
Claims Management and Processing
Employment Practices Liability Insurance (EPLI)
Unemployment Insurance
State Disability
Federal & State Labor Posters
Time & Attendance
Workplace Harassment Prevention Training
We are confident PPI can make you a better employer
Let us give your business a boost.